Welcome to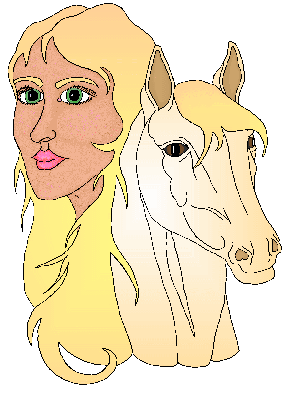 Wild(er) Pony's Poetry Page
A little bit about me...

I have been writing poetry since grade school, and have kept most of what I've written. I'm over 400 now and am working on my second 'volume'. I also love reading others' poetry - if you have any you'd like to share, please e-mail me!

I usually go by 'Wild Pony' - I've always loved horses and unicorns. But that was already taken. I guess I AM wilder than most, so c'est la vie!

Below you'll find links to some of my poetry, as well as some other cool stuff. I hope you enjoy your visit!

Poetry Page 3

Four years ago, I was lucky enough to be reunited with my birth mother, who had given me up for adoption when she was 17. It turns out the poetry runs in the family! Here is the story of our reunion, and some of her poetry.

Reunion Story

My Mother's Poetry

Links to Other Pages

Awards this Site has Won

Art Gallery

Photo Album

This is my latest...another poetry page. As the name indicates, it is a page about remembering someone we've lost...

Thank you for visiting my site. I hope you've enjoyed it. If you have any comments or thoughts you'd like to share, please e-mail me. And PLEASE sign my guestbook before you go!

---

View My Guestbook
Sign My Guestbook


Please Note: I appreciate everyone who takes the time to sign my Guestbook.. However, due to "spamming," I will be reviewing entries before they appear, and deleting any links or entries that are obviously intended purely as advertising.

Please feel free to share your thoughts with me, but don't try to waste the time of my visitors with your ads.

Thank you for your patience and understanding.
You Are Guest Number:

THE Poetry Web Site

The background for this page designed by Wilder Pony